Starting off the Monday before the IPCPR show with what seems like a logical move for the folks at Black Works, etc. They've had a lot going on and consolidating under the one brand doesn't seem like a baaaad idea. Read on:
Oveja Negra Brands announces its arrival to the premium cigar industry. Consisting of Black Label Trading Company, Black Works Studio, Emilio Cigars, and Dissident, each brand its own unique identity while combining talents and resources to bring a formidable representation and marketing strategy to the cigar world.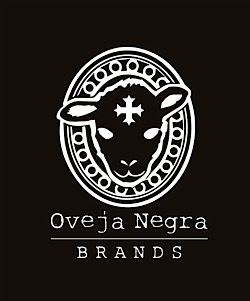 Oveja
Negra
B
rand
s
produce cigars for the next generation.
Each
brand
shares a passion and ded
ication to providing innovative, cutting edge cigars that are unsurpassed in quality
.
Each line is
h
and-made by
Fabrica
Ovej
a
Negra
in
Esteli
and
is
represented by a team of sales reps across the
states.
Oveja
Negra
Brands utilizes a central distribution warehouse with high-tech facilities for streamlined shipping and
convenience
for its retailers
.
D
istribution
is
handled by
L.J.Zucca
, tobacco distributors since 1947.
The brands formerly represented by
Boutiques Unified
have
transitioned
to
Oveja
Negra
Brands
to better communicate
their
focused
vision
and provide better service to
retail partners
.
A new website has launched to give consumers and retailers a base for exploring
Oveja
Negra
Brands cigars
,
retail
merchandise and an interactive retailer map. Please visit
www.OvejaNegraCigars.com
.